Oakvale Wildlife Park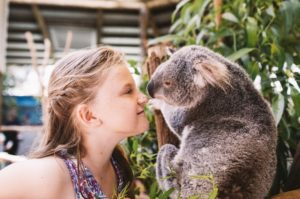 Established in November 1979 by Jeff and Elaine Sansom and later passed down to their son Kent Sansom in 1995. Oakvale Wildlife Park has remained a family owned and operated business for more than 39 years.
Since 1979 the farm has undergone countless changes. The most recent of which is our koala breeding and education centre 'Koala Country'. However, one thing that remains the same is our commitment to providing an opportunity for our customers to learn about our native wildlife and how we can protect it.
Opening Hours
10:00-17:00
Location
3 Oakvale Dr,Salt Ash NSW 2318