【South Australia】 Lake Bumbunga Tiny House
South Australia Pink Lake !! Brand New Tiny House
For the first time in history! Visitors can not only stay in South Australia's most easily accessible,
but also the most iconic Pink Lake-Lake Bumbunga; stay in comfortable and unique boutique characteristic accommodation experience-unique design, handmade,
100 A 100% environmentally friendly "small house".
The Pink lake Tiny House ~~~~~South Australia here I Come!!!
• Going back to 1841 at the Bungaree Station, walk through the historical buildings and experience the former glory of the "country riding on sheep".
• Don't miss the Loch Eel sculpture in the small town of Lochiel, which has a history of more than 30 years, hidden on the shoal of Pink Lake, and find your "Nessie Monster".
How to get there:
Lake Bumbunga is located on the eastern border of the small town of North Hill, 125 kilometers (about 90 minutes' drive) north of Adelaide, the capital of South Australia. Guests can drive directly to the small house, and the parking space is next to the house.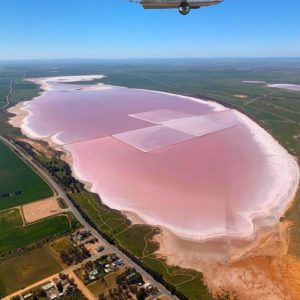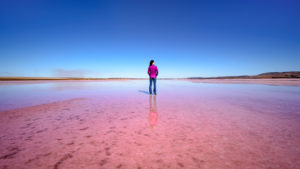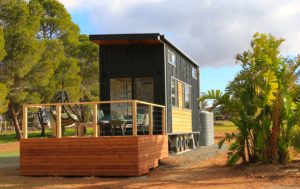 Inclusive:
Exclusive:
Terms & Conditions:
Check In age must be 18 or above
IMPORTANT INFO 
BOOKING INFORMATION 
Please insert the contact number and the leader name in the Billing Details after you check out .
We will send you the Entrance ticket voucher within 24hrs.
Travel Advice:
Travel Insurance is strongly recommended. With the traveller who purchased with Delightful Travel. We will offer 20% off on your insurance.
Cancellation Policy:
Free Cancellation 72hrs before the selected activity date
Non refundable within 72hrs of the selected activity date
Terms and Condition
Please makes sure you read the Terms and Condition Before you place the Booking.
All prices are quoted in Australian Dollars and include GST
Children under the age of 16 years must be accompanied and supervised by an adult (18+) for the duration of the tour